Our Top Most Services Web Designing Service Provider
Having a website on the internet is no longer an optional choice for businesses these days. If you want to get over the competition and do well in the world of business, you need to have a functional website in place. Irrespective of the place you do your business from, it is important to have a website that keeps your existing and future customers engaged and informed about your business. However, businesses need to understand that there is a mad rush of websites on the internet. Therefore, it is vital to have an attractive, responsive, user-friendly, and feature-rich website so that it can climb the search engine ladder quickly and steadily. And, to get a professional website, you need to engage an expert web designing service provider. But with so many web designing service providers out there in the market, it is difficult to get the best for your business. To get the best web designing service provider, you need to weigh your options carefully and make an informed decision.
You should not worry about web designing much when you have vStacks Infotech around. vStacks Infotech is a software company based out of the Delhi-NCR region, and we have hands-on experience in designing conversion-rich websites for businesses in, well, almost all the verticals. With more than two decades of experience in software development, we understand pretty well the nuances of designing a functional website.
But businesses first need to understand what makes a website tick on the internet in today's times.
Features of a good website design
If you are wondering what makes a website work on the internet, then you are not alone. To do well on the internet, you need to ensure that it has all the features listed here. And, to get all these features, you need to make sure that you hire a web designing service provider like vStacks Infotech.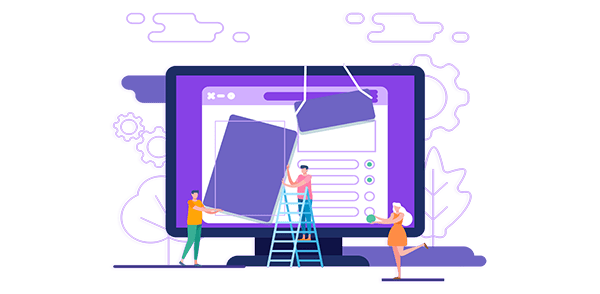 Your website should be attractive and engaging.

You need to make sure that your website is visible.

Your website should not take too long to load.

You have to make sure that your website is mobile-friendly and responsive.

Your website should be secure.

Your website should be easy to navigate, and it needs to offer an excellent user experience.
What we can do for you?
At vStacks Infotech, we specialise in creating attractive, custom, and sales-driven websites. We don't just have the experience and expertise to design affordable websites for small businesses, but we are also capable of designing highly customised and enterprise-level web portals. From web designing and content creation to SEO optimisation, we make sure that our services help you do well on the internet. Here is what we do for our customers: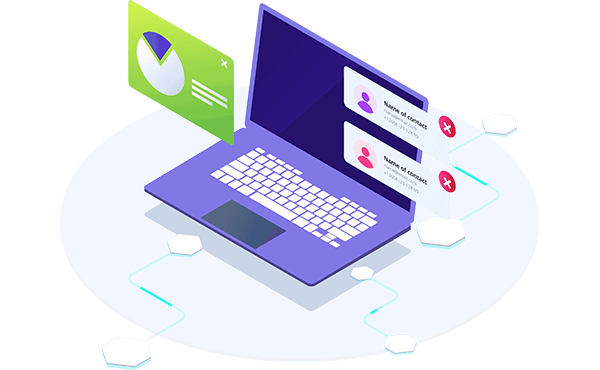 Hosting

Coding

Graphic design

SEO optimisation

Content creation

Advanced analytics tracking

Website compatibility across devices and browsers

Social media integration

XML sitemap creation and submission

Lead form creation and tracking

Why should you select vStacks Infotech as your web designing service provider?
vStacks Infotech is a one-stop-shop for all your website designing and hosting needs. Here is why you should select vStacks Infotech for all your website needs:
Experience

– We have the requisite experience that helps us design an effective website for businesses in all the verticals.

Expertise

– Our designers have the technical know-how and skills to design websites, both big and small.

Process

– We follow a structured process while designing websites for our customers. From sitting and discussing with the client to sticking to a time-frame, we focus on every minute detail so that you get the best website for your business.

Support

– From technical support to regular customer support, we are there for our clients at all times during the day as well as night.

Maintenance and upgrades

– We look after all your maintenance and upgrade needs. You don't have to worry about website maintenance and upgrades.

Prices

– We believe in keeping our business transparent. You know from the start what you have to pay, and our prices are comparable to the best in the industry.
If you are based in the Delhi-NCR region and are looking for a web designing company, then you can get in touch with vStacks Infotech now.